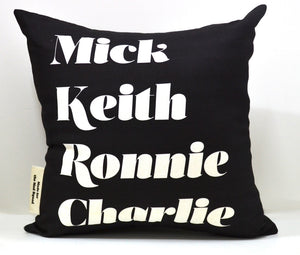 Best rock and roll band ever!!!
The fabric is gorgeous cotton/linen blend 
with an elegant texture. 
These cushions a stand out, type front and cotton drill black back. Invisible zip.

Made in Bendigo.Cushions are Approx. 50x50cm
Sold as cover only. Inserts are sold separately.
Check out our Mod and Union Jack cushions to go with this ...