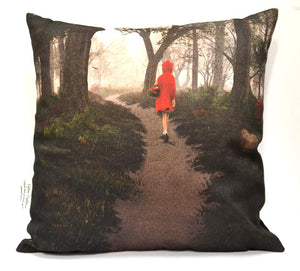 Our gorgeous bob hub artists designs made into beautiful cushion covers.
Cushions are Approx. 50x50cm
Sold as cover only. Inserts are sold separately.
Black cotton back and invisible zip.
Bob hub artist: Dylan Fowler
Dylan is a graphic designer & animator from Bendigo. His work varies from the
sugary sweet to the seductively spooky. With works in pastel & primary colour
scenes with enchanting characters, to detailed picture series with the
composition and hazy depth of old German etchings. Dylans work is sublime.
*note this is a velvet fabric. We photograph to best get colour and textures shown as best we can. You are buying from us to get a unique, handmade, beautifully made product.